New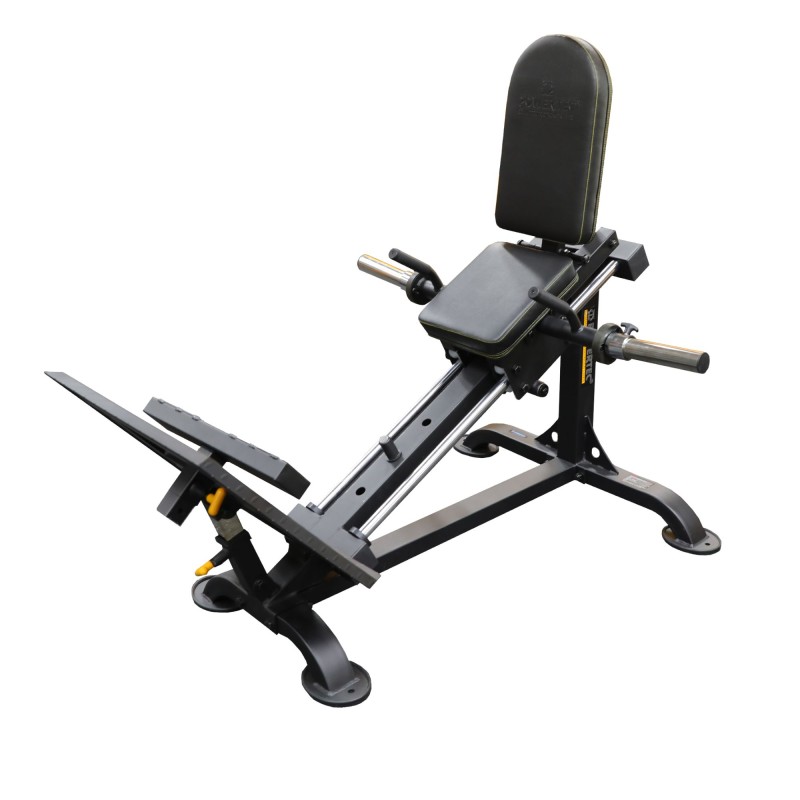 COMPACT LEG SLED
Payment workable in 3X free of charge (3 X 330,00 €) by credit card
Warning : Last items in stock
Availability date : 2023-03-17
New for 2023, the Powertec Compact Leg Sled has just been upgraded to offer enhanced safety features, wider foot positioning, and easier assembly, for one of the most smooth and compact leg press machines on the market.
Machine dimensions and weight capacity details are described in the Technical Sheet below
FEATURES
The Powertec Compact Leg Sled has just been upgraded to offer enhanced safety features, wider foot positioning, and easier assembly, for one of the most smooth and compact leg press machines on the market. The sled glides on a specially designed carriage driven by ultra-low resistance nylon wheels with sealed bearings. While the footprint is quite compact, the leg sled still allows for full calf raise for most users.
New updates to the CLS include:
Improved safety lock for smoother gliding and easier assembly
New and improved ergonomic locking pop pin for backrest and footplate adjustment
Wider foot platform, 63,5cm x 76cm allowing for wider squat positioning of feet
Angled weight horns for improved balance and weight distribution, allowing for a smoother movement
New safety peg with 3 positions on the center column to allow user to set safety stop
PRECISE MOTION
The sled is driven by nylon bearing wheels that provide an ultra-smooth and quiet ride. The carriage holds 8 wheels that hug the solid steel guide rods preventing lateral movement and providing a precise smooth motion from top to bottom.
COMFORTABLE POSITION
The seat and adjustable back pad, along with the adjustable angle footplate and hand grips, lock the user into the perfect position to perform the exercise, alleviating stress on the lower back.
COMPACT DESIGN
The design of the carriage and seat section allow for a leg sled that is significantly more compact than any other in its class. An adjustable and removement foot tube is also included for calf raise exercises, that can also be stowed underneath the footplate when not in use.
TRUE WEIGHT LIFTED
The angle of the rails on the Compact Leg Sled is 28.5 degrees. Multiply the total weight by 0,48 to get the effective amount being lifted.
So for every 100 kg of weight plates, you will be lifting 48 kg.
Foot plate measures 63,5cm x 76cm, widening at the top to allow for a wider foot placement.
- weigths sold separately - 
| | |
| --- | --- |
| Code | P-CLS |
| Color | Black |
| Height | 1,16 m |
| Width | 1,19 m |
| Depth | 1,70 m |
| Weight | 90 kg |
| Footplate Dimensions | 63,5 cm x 76 cm |
| Weight Capacity / Max Loads | 315 kg |
| Starting Weight | 13,6 kg |
| Ø Weight Horns | 50 mm |
| Isolateral Function | No |
| Muscle Group | Calf |
| Exercise Matrix | Squat |