LEVERGYM® Black
Payment workable in 3X free of charge (3 X 453,33 €) by credit card
Available soon mid-December 2023 - pre-order authorized Available soon mid-December 2023 - pre-order authorized
Warning : Last items in stock
Availability date : 2023-12-20
The Powertec Workbench LeverGym® is one of the most functional single station home lever gym systems ever created. The heavy duty isolateral lever arms can safely hold up to 500 lbs., while the workbench can be detached for power lifting access. The list of exercises is almost endless, especially with the wide variety of accessories that can be attached to the workbench.
FEATURES
The Leverage Advantage
Weight plates are loaded directly onto the Isolateral Lever Arms providing for a natural feel and the resistance of free weights with the safety and control of a machine.
Power Lifting Access
The utility bench can be detached from the Levergym to access additional exercises such as Squat, Calf, Dip, and Shrug using the arms and Low-row using the lower cable access.
Fully Adjustable Bench Design
The Workbench new design provides additional stability and allows users to adjust the seating area and Back Rest Pads at different settings with ease thanks to its unique Ball Bearing Driven Carriage.
Expandable with Accessories
The bench includes the front tube adaptor that accepts all Powertec Workbench Accessories.
New adjustment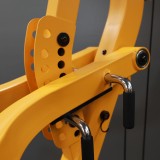 Included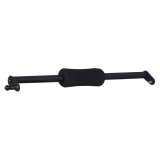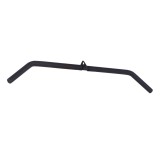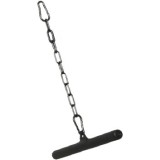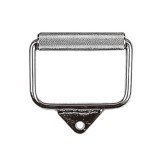 Other Color
Available in yellow: Levergym® Yellow
- Weight not included -
| | |
| --- | --- |
| Code | WB-LS-B |
| Color | Black |
| Height | 2,08 m |
| Width | 1,46 m |
| Depth | 1,36 m (without bench) / 2,15 m (with bench) |
| Weight | 132 kg |
| Weight Capacity / Max Loads | Bench Press: 225 kg / Cable: 136 kg |
| Starting Weight | Bench Press: 9 kg |
| Ø Weight Horns | 50 mm |
| Isolateral Function | Yes |
| Muscle Group | Abdomen, Arms, Legs, Back, Shoulder, Calf, Chest |
| Exercise Matrix | Low Cable Bicep Curl, High Cable Bicep Curl, Flat Bench Press, Isolateral Bench Press, Close Grip Bench Press, Decline Bench Press, Shoulder press, Isolateral Shoulder Press, Incline Bench Press, Front Lateral Raise, Calf Raise, Lunges, Shrug, Single Underhand Triceps Kickbacks, Upright Row, Low Cable Row, Wide Grip Row, Squat, Bent over row, Overhand Pulldown, Underhand Pulldown, Isolateral Bent Over Row, Wide Grip Pulldown, Close Grip Pulldown, Underhand Triceps Pushdown, Overhead Triceps Pushdown, Low to High Wood Chops, High to Low Wood Chops |
Full Presentation of the LeverGym®
Kai Greene LeverGym® presentation
Customer reviews
Reviews about this product

Show attestation
Très beaux design, robuste,je travaille avec tous les muscles

Very nice design, sturdy,I work with all muscles (Translated review)

Just a small problem for weight support not in 50mm and fragile clamping rings super solid material with good load handling (Translated review)

Station de très bonnes qualités, complète pour optimiser ses séances, la polyvalence de l appareil permet un travail sérieux a la maison avec du matériel "semi" pro... Montage facile mais a l aide de la vidéo sur le site. Je recommande un importe le niveau

Very good quality station, complete to optimize your sessions, the versatility of the device allows serious work at home with "semi" pro equipment... Easy to assemble, but with the help of the video on the site. I recommend any level (Translated review)